Main Content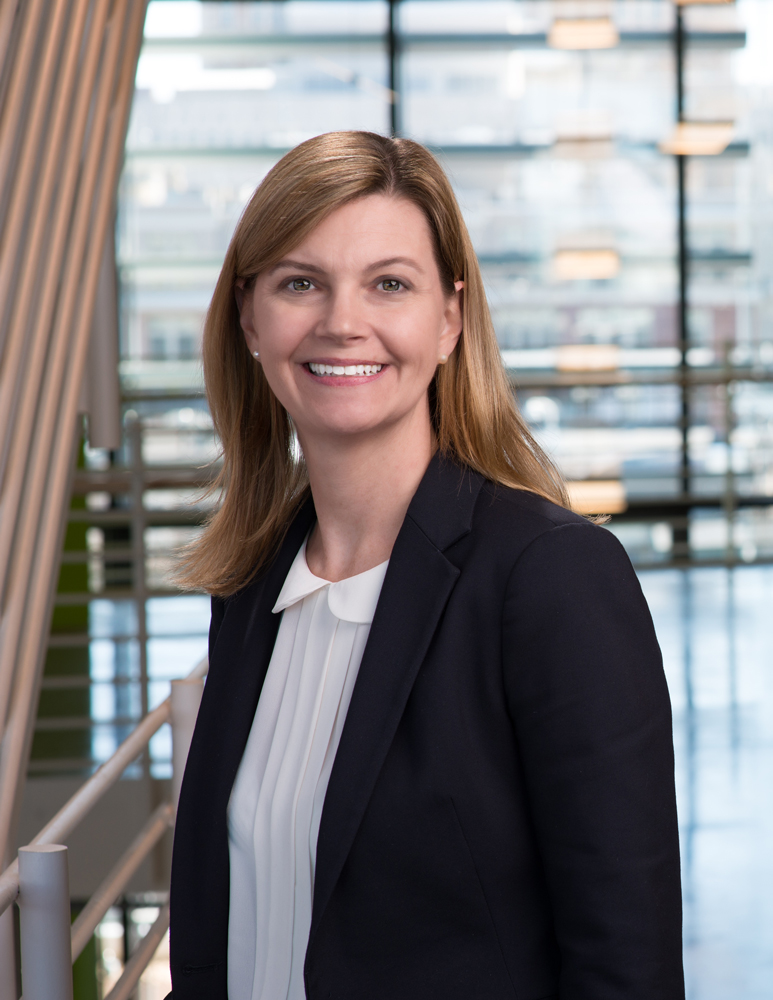 dkoller@ubalt.edu
410.837.5761
John and Frances Angelos Law Center, Room 510
Administrative Assistant: Deborah Pinkham
410.837.4634
John and Frances Angelos Law Center, Room AL502
Education
LL.M., Harvard Law School
J.D., M.A. with honors, George Washington University
B.A., cum laude, University of Massachusetts at Amherst
Areas of Expertise
Courses: Civil Procedure I; Civil Procedure II; Advanced Civil Procedure; Sports and the Law; Introduction to Lawyering Skills
Prior to entering law teaching, Koller was an attorney with Akin, Gump, Strauss, Hauer & Feld, L.L.P. in Washington, D.C., specializing in complex commercial litigation. Her scholarly focus is Olympic and amateur sports law, and she is a frequent media commentator and consultant to state and federal legislatures on issues related to sports and the law.
In 2021, Koller was appointed by Sen. Maria Cantwell to co-chair the Commission on the State of the United States Olympic and Paralympic Committee. She also has served as chair and as a member of the Executive Board for the Sports Law Section of the Association of American Law Schools and is a member of the United States Anti-Doping Agency's Administrative Review Panel.
Koller is on the editorial board for the INTERNATIONAL SPORTS LAW JOURNAL and has done pro bono work in support of Olympic Movement athletes. She was awarded the University of Baltimore's President's Faculty Award for outstanding achievement in teaching, scholarship, and community service and the University of Baltimore School of Law's James May Teaching Award. Koller is a member of the Virginia and District of Columbia bars.


Selected Publications
Book Chapters
"Keep It in the Locker Room:" How Athletic Departments Stifle Controversy and Dissent, in NOT PLAYING AROUND: INTERSECTIONAL IDENTITIES, MEDIA REPRESENTATION, AND THE POWER OF SPORT (forthcoming 2021)
The New Gender Equity in Elite Women's Sport,  in THE HANDBOOK OF THE BUSINESS OF WOMEN'S SPORT (2019)
The Increasing Role of Disability Issues in U.S. Sports Law, in THE OXFORD HANDBOOK OF AMERICAN SPORTS LAW (M.McCann, 2017)
"Team Physicians, Sports Medicine, and the Law: An Update," 35 Clinics in Sports Medicine 245 (2016)
Articles and Essays
"Magnifying the Problems with Collegiate Sports in the Impact of Covid-19 on Sports: A Mid-Way Assessment," Int'l Sports L.J. (July 2020)
"Amateur Regulation and the Unmoored United States Olympic and Paralympic Committee," 9 Wake Forest L. Rev. Online 88 (Nov. 2019)

"A Twenty-First Century Olympic and Amateur Sports Act," 9 W 20 Vand. J. Ent. & Tech. L. 1027 (2018)
"Where We Go After Nassar: The Future of Protecting Young Athletes," JURIST -  Academic Commentary, January 29, 2018.
"Putting Public Law into 'Private' Sport," 43 Pepp. L. Rev. 681 (2016)
"Sports, Doping, and the Regulatory "Tipping Point,'" 26 Marq. Sports L. Rev.181 (2015)
"The Four Stages of Youth Sports TBI Policymaking: Engagement, Enactment, Research, and Reform," 43:1 J. L. Med. & Ethics 87 (2015) (with K. Lowrey and H. Harvey)
"The Obese and the Elite: Using Law to Reclaim School Sports," 67 Okla. L. Rev. 383 (2015)
"High School Football: A Dangerous Game," The Baltimore Sun, Nov. 20, 2013.
"How the Expressive Power of Title IX Dilutes it Promise," 3 Harv. J. Sports & Ent. L. 103 (2012)
"Not Just One of the Boys: A Post-Feminist Critique of Title IX's Vision for Gender Equity in Sports," 43 Conn. Law Rev. 401 (2010) (lead article)
"How the United States Government Sacrifices Athletes' Constitutional Rights in the Pursuit of National Prestige," 2008 B.Y.U. L. Rev. 1465 (2008)
"From Medals to Morality:Sportive Nationalism and the Problem of Doping in Sports," 19 MARQ. SPORTS L. J. 91 (symposium issue, Fall 2008)
"Frozen in Time: The State Action Doctrine's Application to Amateur Sports," 82 St. John's Law Rev. 183 (2007)
"Does the Constitution Apply to the Actions of the United States Anti-Doping Agency?," 50 St. Louis U. L.J. 91 (Health Law Symposium, 2005)
Articles on Social Science Research Network
Recent Media/Public Policy
Testimony before the Committee on Commerce, Science, and Transportation, United States Senate, Exploring a Compensation Framework for Intercollegiate Athletes, July 1, 2020.
Testimony in support of the Jordan McNair Safe and Fair Play Act, Maryland House of Delegates, Feb. 18, 2020.
Guest, Show Me the Money, MD Dems podcast, Ep. 23, Dec. 12, 2019.
Guest, Is it Time to Pay NCAA Athletes?, Direct Connection, Maryland Public Television, April 1, 2019.
Guest, Why Not Pay NCAA Athletes?,The Kojo Nnamdi Show, WAMU-FM, Mar. 27, 2019.
What Flag Football Can Teach Baltimore About Improving Youth Sports, Aspen Institute Project Play Blog, Aug. 29, 2018.
Why Maryland Rejected Banning Tackle Football for Kids , Aspen Institute Project Play Blog, March 29, 2018.  
A Gold Medal Moment for Drug-Free Sports, U.S. NEWS AND WORLD REPORT, December 6, 2017.
An Olympic Anti-Doping Champion , THE NEW YORK TIMES, June 16, 2016
Five Ring Fraud: In the wake of Russia's doping scandal, the U.S. can take a much more effective stand in favor of clean sports
'Women's soccer shows how far we've come since Title IX – and what battles remain' published on The Conversation
'Don't Go Easy on Maria Sharapova' Her case is a big, important indicator for where anti-doping efforts stand
High School Football: A Dangerous Game, THE BALTIMORE SUN, November 20, 2013
All U.S. Sports Need an Anti-Doping Agency, THE BALTIMORE SUN, January 20, 2013
What Title IX Means to Women's Athletics Today, JOURNAL OF THE AMERICAN ORTHOPEDIC SOCIETY FOR SPORTS MEDICINE at 38, 2013
Title IX's 40th Anniversary: Thinking Beyond the Headlines, FACULTY VOICE, Fall, 2012
It's a Guy Thing at Penn State, and That's a Problem, THE CHRONICLE OF HIGHER EDUCATION, November 21, 2011