Main Content
We offer both online opportunities to speak with an admissions representative and in-person tours throughout the year. There are no class visits available at this time.
If you are an admitted student, please visit the Admitted Students page to learn about your visit options.


Diversity in the Law Open House - Sat. March 4, 2023 - 10am - 1pm
An event for Pre-Law Advisors and Prospective Applicants to hear from law school administrators, attorneys, judges, and professors about the importance of diversity in law school and the legal profession.  Register HERE.


Online Conversation (Phone/Zoom)
Online options include a scheduled phone call or a Zoom meeting with an admissions counselor. 


In-Person Tour of Law School

Individual tours for prospective and admitted students may be scheduled through the link above. Tours for the fall will be available in September. 


Grad Tax Program Meeting
If you are interested in one of Grad Tax degrees (LLM in Taxation or Certificate in Estate Planning), you can schedule a virtual appointment. 

Learn more about UBalt Law by watching our online viewbook and video tour. You may also contact us directly at lawadmissions@ubalt.edu or at 410-837-4459.
The hours of operation for the Office of Admissions are from 8:30 am - 4:30 pm.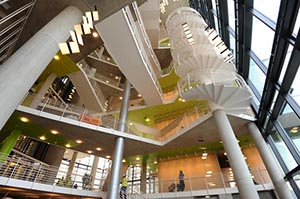 Interior of the Angelos Law Center