Main Content
The Center on Applied Feminism serves as a bridge between feminist legal theory and the law.
Click
here
to view recordings from the 2019 Feminist Legal Theory Conference.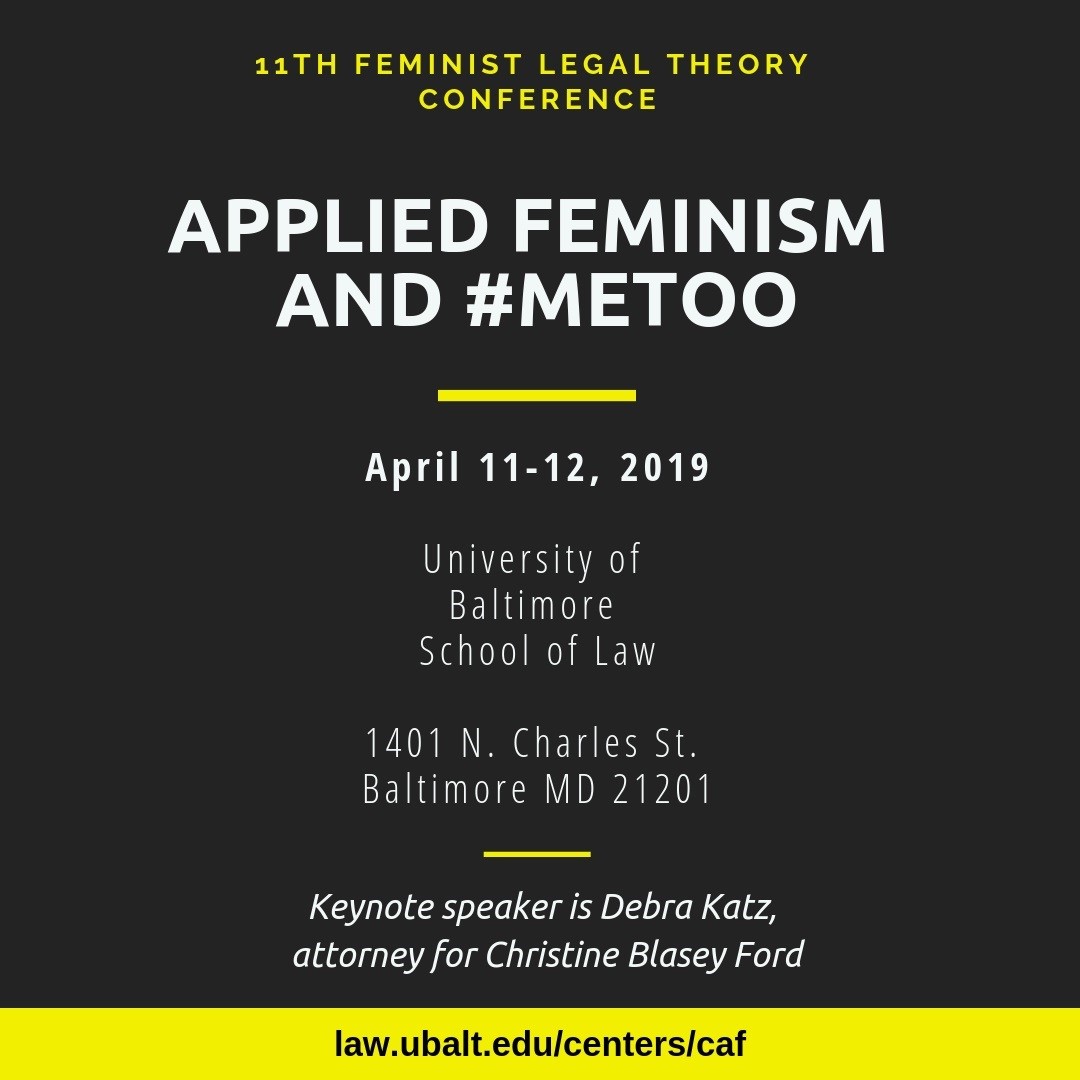 http://theconversation.com/only-1-in-4-women-who-have-been-sexually-harassed-tell-their-employers-heres-why-theyre-afraid-97436     
But a question #MeToo has been asking since the beginning is how will this affect the lives of women far from the high-powered worlds of Hollywood and Washington. Is this making it any easier for a low or mid-wage worker in middle America to rid her workplace of a sexual harasser? One important way of doing this is by making an official complaint to the employer. But while women will often complain to family or even on social media, most don't tell their companies of the misconduct. In fact, barely 1 in 4 ever do. How come?  Based on experience litigating sexual harassment cases as well as
my research
, I have determined there are three
legal barriers
that stand in the way of workers filing complaints – a critical step to rooting out harassment and protecting employees."  Excerpt from an article by Professor Margaret E. Johnson in The Conversation, which discusses ways to address sexual harassment in the workplace.
Unique within the legal academy, the center seeks to apply feminist insights to legal practice and the policy arena. In particular, the center examines how feminist theory can benefit legal practitioners in representing clients, shape legal doctrine and play a role in policy debates and implementation. The center has faculty affiliates from throughout the university. In addition to holding conferences and regular colloquia on emerging legal areas that intersect with feminism, the center sponsors the Special Topics in Applied Feminism course and helps students plan for careers in feminist advocacy.
In 2018-19: The center co-sponsored with the UB Law Review the 11th Feminist Legal Theory Conference: Applied Feminism and #MeToo. The conference mixed activism and scholarship focusing on sexual harassment and gender-based violence law. Sixteen scholars and practitioners presented papers concerning a wide array of legal topics, from sexual assaults during police searches to the credibility of survivors in courtrooms.
The keynote speaker was Debra Katz, the lawyer who represented Christine Blasey Ford during the confirmation hearings for now-Justice Brett Kavanaugh. In addition, hotel workers from a union presented about being sexually harassed and their campaign to end such treatment in hotels. Center members continued to work with UB law students and the Reproductive Justice Inside coalition to create model policies for reproductive health care and menstrual hygiene product access for Maryland correctional facilities.
Save