Main Content
The Center on Applied Feminism serves as a bridge between feminist legal theory and the law.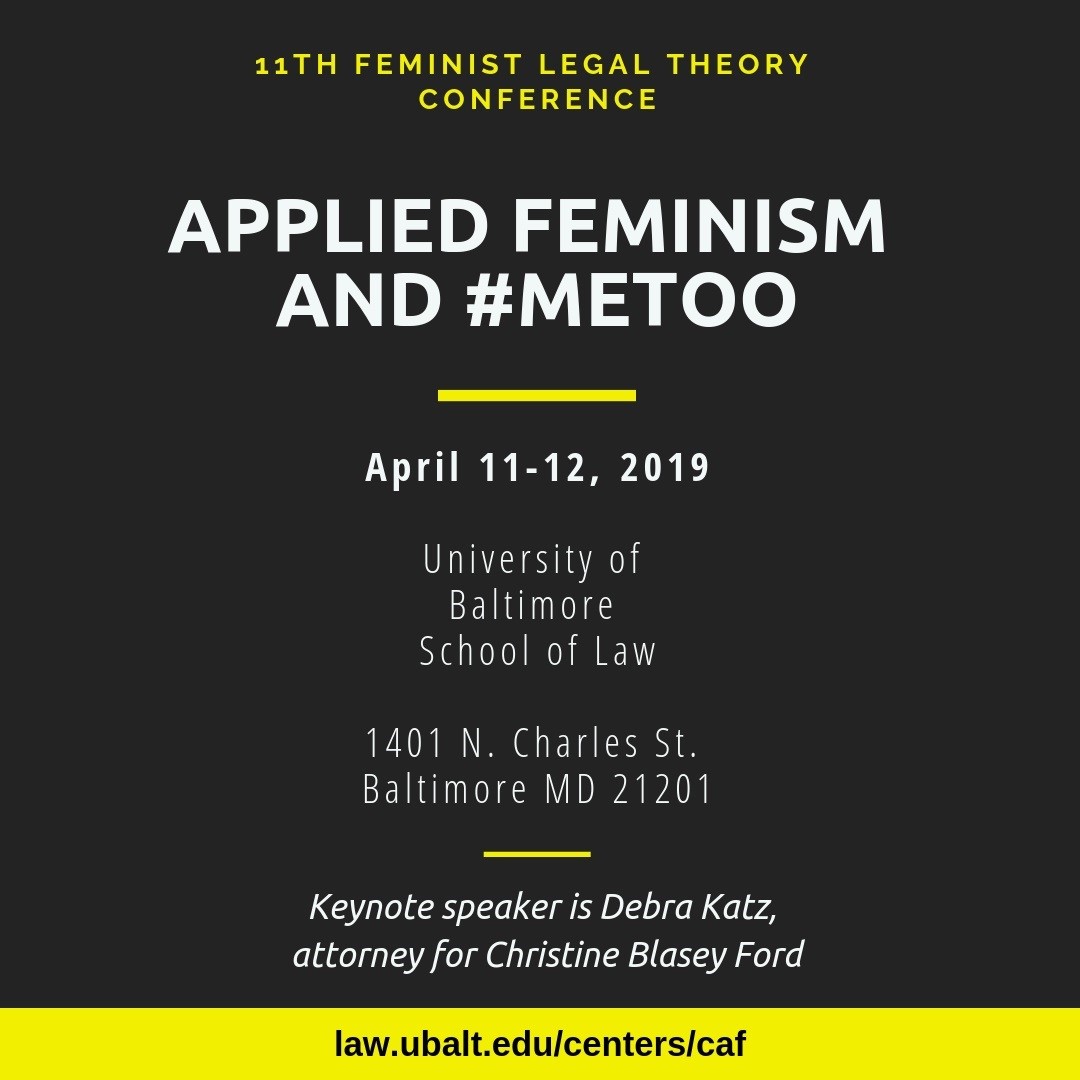 http://theconversation.com/only-1-in-4-women-who-have-been-sexually-harassed-tell-their-employers-heres-why-theyre-afraid-97436    

But a question #MeToo has been asking since the beginning is how will this affect the lives of women far from the high-powered worlds of Hollywood and Washington. Is this making it any easier for a low or mid-wage worker in middle America to rid her workplace of a sexual harasser? One important way of doing this is by making an official complaint to the employer. But while women will often complain to family or even on social media, most don't tell their companies of the misconduct. In fact, barely 1 in 4 ever do. How come?  Based on experience litigating sexual harassment cases as well as
my research
, I have determined there are three
legal barriers
that stand in the way of workers filing complaints – a critical step to rooting out harassment and protecting employees."  Excerpt from an article by Professor Margaret E. Johnson in The Conversation, which discusses ways to address sexual harassment in the workplace.
Unique within the legal academy, the center seeks to apply feminist insights to legal practice and the policy arena. In particular, the center examines how feminist theory can benefit legal practitioners in representing clients, shape legal doctrine and play a role in policy debates and implementation. The center has faculty affiliates from throughout the university. In addition to holding conferences and regular colloquia on emerging legal areas that intersect with feminism, the center sponsors the Special Topics in Applied Feminism course and helps students plan for careers in feminist advocacy.
In 2017-18: The Center on Applied Feminism focused on reproductive justice for incarcerated women among other feminist legal issues. The Center co-sponsored a panel discussion entitled Reproductive Justice Behind Bars: An intimate look at prenatal, abortion, labor & delivery, and postpartum care inside correctional facilities and worked with UB Law students and the Reproductive Justice Inside Coalition to advocate for two newly enacted Maryland laws requiring menstrual hygiene products and reproductive health care policies in all correctional facilities.  In addition, the Center faculty have continued to write and speak on a wide range of feminist legal topics including privacy, workers' rights, sexual harassment, domestic violence, and menstrual justice.
Save
Save
Save
Save
Save
Save
Save
Save
Save
Save
Save
Save
Save
Save
Save
Save