Dedicated to creating family justice system reform, improving family courts, and connecting courts to communities.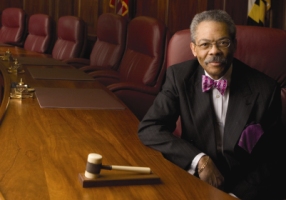 CFCC has been instrumental in the development of the unified family court system in Maryland and throughout the nation.
Robert M. Bell, Former Chief Judge, Maryland Court of Appeals
Welcome to the Sayra and Neil Meyerhoff Center for Families, Children and the Courts. We are committed to ensure that the practice of family law in Maryland, nationally, and around the world improves the lives of families and the health of communities.
To accomplish this goal, CFCC works to:
integrate communities, families, and the justice system through community-based programs and partnerships
promote the concept of a Unified Family Court system
improve the delivery of legal, social, judicial, administrative, and other services to families within the family justice system

Hone Your Family Law Skills

 The Maryland Chapter of the American Academy of Matrimonial Lawyers (AAML), the Family and Juvenile Law Section of the Maryland State Bar Association (MSBA), and the University of Baltimore School of Law Sayra and Neil Meyerhoff Center for Families, Children and the Courts (CFCC) will sponsor a two-part beginner level program that focuses on issues in family law cases from initial client contact through trial.  

Dates: Thursday, June 4, and Friday, June 5, 2015

Time: 8:30 a.m. - 4:00 p.m.

Location: University of Baltimore School of Law - Room 202

Fee: One Day: $85; Both Days: $160.

 

For registration materials, click here! 

train judges and court staffs in the core competencies of a problem-solving, therapeutic, and holistic family justice system
educate the next generation of family lawyers through practical experience and interdisciplinary scholarship and courses 
We invite you to learn more about what we are, what we do, and how you can get involved with our work.