Main Content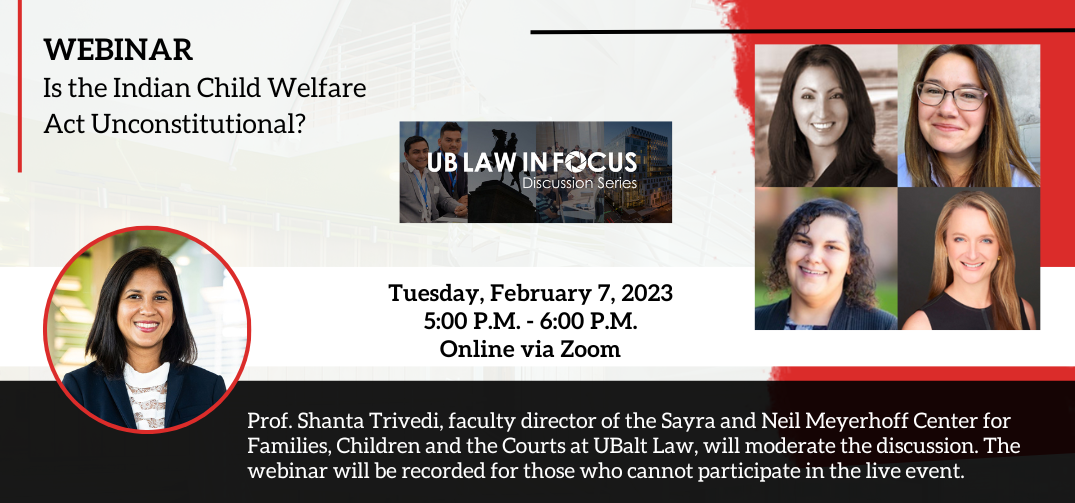 ---
CFCC News

CFCC's January Newsletter looks back on two key issues in family law from 2022, and our first in-person symposium since 2019.
Click here to read the full article and subscribe to future communications.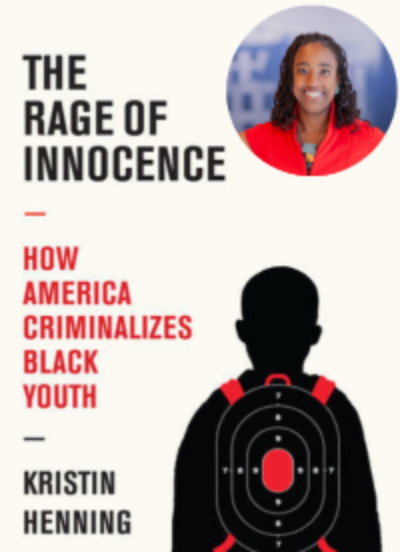 Kristin Henning, Blume Professor of Law and director of the Juvenile Justice Clinic and Initiative at Georgetown Law, visits the University of Baltimore to d iscusses her new book. 
---
CFCC Symposium on Protecting Family Integrity, Thursday September 29, 2022 – Recordings are now available on the  University of Baltimore School of Law's YouTube Channel :
Keynote conversation

 

with University of Pennsylvania Law Professor Dorothy Roberts and Andrea James, Founder and Executive Director of the National Council for Incarcerated and Formerly Incarcerated Women and Girls and 

Founder of Families for Justice as Healing, moderated by CFCC Faculty Director Shanta Trived.

Incarceration and Its Devastating Impact on Families

 with the panelists Yanet Amanuel, Director of Public Policy at the ACLU of Maryland; Kristin Henning, Blume Professor of Law at Georgetown Law; Shari Ostrow Scher, Founder and Executive Director of Children of Incarcerated Parents; Nicole Hanson-Mundell, Executive Director of Out for Justice; and moderator Odeana Neal, Professor at University of Baltimore School of Law.

Promoting Family Integrity while Ensuring Children's Welfare

 

with the panelists Jamar Barnes, advocate, scholar, and former foster youth; Marty Guggenheim, formerly Fiorello LaGuardia Professor of Clinical Law at NYU School of Law; Stephanie Franklin, President and CEO of the Franklin Law Group; Nate Golden, Baltimore City Public School teacher and President of Maryland Child Alliance; Joyce McMillan, Founder and Executive Director for JMAC for Families; and moderator Shereen A. White, Director of Advocacy and Policy at Children's Rights
CFCC in the Spotlight
September 26, 2022 – CFCC Faculty Director Shanta Trivedi and Richard Wexler published "Inadequate housing for foster children is only part of the problem,"   an opinion piece in  The Baltimore Banner.
---
October 3–6, 2022 – Shanta Trivedi, Shereen A. White, and Shakira Paige presented "The Harm of Child Removal," at the 2022 Kempe International Virtual Conference.
---
November 30, 2022  – Shanta Trivedi conducted a Custody Know Your Rights training at Out for Justice in Baltimore.
---
November 15, 2022 – CFCC hosted "Childhood Poverty is Not Just a Moral Failure; it's a Policy Choice," with the Maryland Child Alliance, featuring presentations by Nate Golden, Aubrey Edwards-Luce, and Windy Davis.
---
December 7, 2022 – Shanta Trivedi presented "The Constitution Applies to Child Welfare," at the Children's Law Center (DC)
---
December 8, 2022 – Shanta Trivedi presented "The Harm of Child Removal" The Office of Criminal Conflict and Civil Regional Counsel, 4th DCA Region (Florida by Zoom).
---
January 12, 2023– Shanta Trivedi conducted a custody training for the Office of the Public Defender, Parent Defense Division.
CFCC WORKS TO ENSURE THAT THE FAMILY JUSTICE SYSTEM AND THE PRACTICE OF FAMILY LAW IMPROVE THE LIVES OF FAMILIES AND CHILDREN AND THE HEALTH OF COMMUNITIES.
CFCC aims to improve the practice of family law and to reform the family justice system in ways that better serve the complex needs of today's families, children and communities.
We are strong advocates for the creation and implementation of a court structure that has comprehensive subject-matter jurisdiction over all family law matters. 
WHAT WE DO
We educate new and experienced attorneys
We prepare attorneys to address the complex issues of family law cases through internships.
We advocate for family justice system reform
We work nationwide to advocate for problem-solving courts. Our goal is to ensure that the family justice system helps, not harms, families, children and communities.
We consult with courts and jurisdictions
We work with courts and jurisdictions nationally and internationally to improve the delivery of legal, social, judicial, administrative and other services within the family justice system. We work with jurisdictions to evaluate and recommend reforms to a jurisdiction's family justice system.
We provide resources and trainings for professional development
Our training programs and tools provide judges, attorneys, court professionals and services providers with resources to increase their understanding of the overwhelming problems that so often bring families and children to court.
We engage the community and interrupt the school-to-prison pipeline
Our Truancy Court Program directly improves the lives of students, families and schools. Our annual Urban Child Symposium brings together professionals across a wide range of disciplines to address issues affecting the well-being of children nationwide.