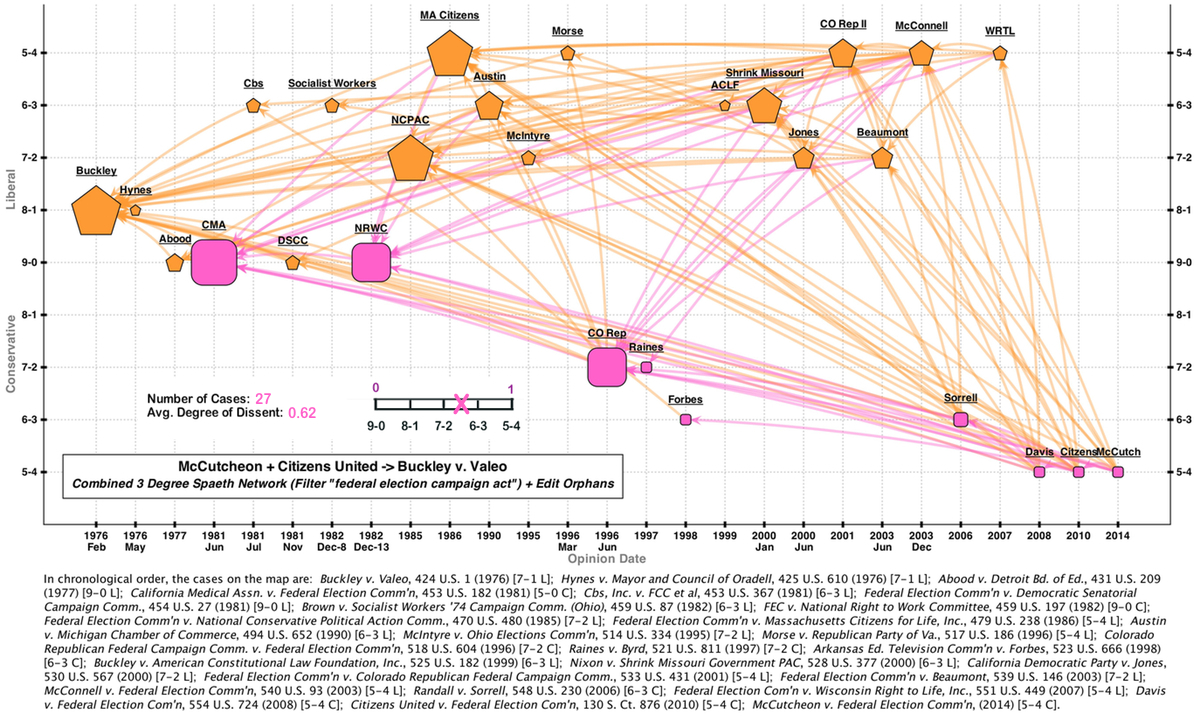 New to SCOTUS Mapping? Prof. Starger has explained the basic theory and practice animating the SCOTUS Mapping Project in a series of short blog posts. Check them out at the links below!
Visual Learner? One of the quickest ways to grasp the basics of SCOTUS Mapping to review one the Project's Visual Guides.
The Supreme Court Mapping Project is an original software-driven initiative currently in Beta development. The project, under the direction of University of Baltimore School of Law Assistant Professor Colin Starger, seeks to use information design and software technology to enhance teaching, learning, and scholarship focused on Supreme Court precedent. 
The SCOTUS Mapping Project has two components:
Development of the Mapper software. This software enables users to create sophisticated interactive maps of Supreme Court doctrine. We have a new 2.0 version of the software! Click here to learn more.
Building library of Supreme Court doctrinal maps. Our newly redesigned library has maps of implicating doctrinal territories in diverse areas including the 1st, 4th, 5th, 8th and 14th Amendments as well as in commerce power, patents, campaign finance, civil pleading, stare decisis, and more.
The SCOTUS Mapping Project is actively seeking collaborators! If you have an idea for a map,  please contact Colin Starger.

For his work on the SCOTUS Mapping Project, Professor Starger was listed in 2014's "Fastcase 50", which honors "the law's smartest, most courageous innovators, techies, visionaries & leaders."  The Project has also been recognized as a "Faculty Highlight" on the AALS's new website.